I photographed the S Family a few weeks ago. Like I mentioned in my last post I have been holding images until after ordering sessions. I like people to see their images on a large screen for the first time.
I have been reading Jo-Lynne's blog, Musings of a Housewife for years. I was excited when she contacted me for a session. We decided on taking her family portraits at the Phoenixville Foundry and got some great shots on their amazing bridge.
I am so excited to share their session with you.
And of course one of the family dog. I love when a family includes their dog.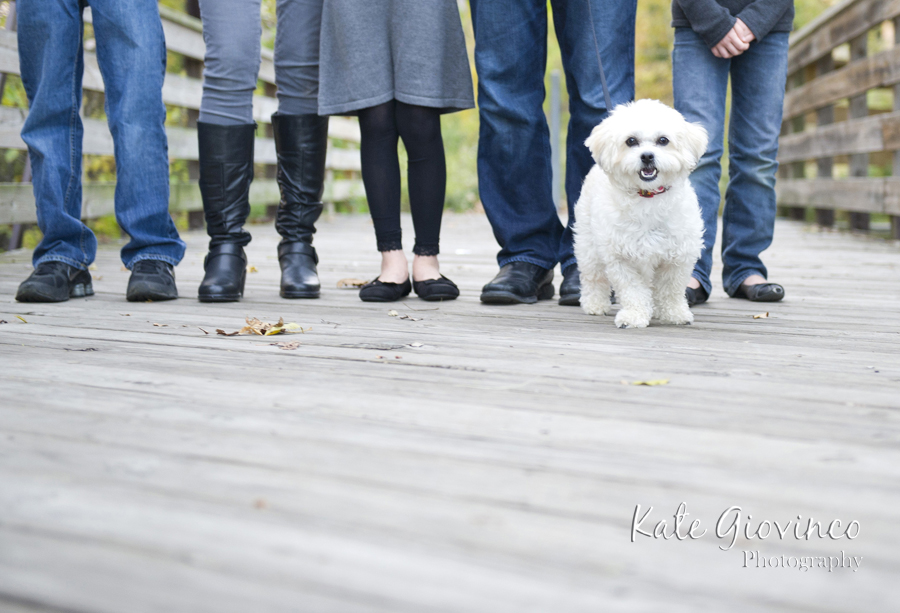 I had a great time with the S family. They were lots of fun. I am looking forward to working with them in the future.
We are heading into winter here, but portait sessions are still being booked. During the winter I tend to do a lot of lifestyle portrait sessions in home. If you would like to learn more about our lifestyle sessions check out this post and this post. Give us a call we would love to capture your family.