IÂ love sidewalk chalk. I think I bought two boxes of 50 pieces before the kids arrived at the beach. I loaded it into two buckets and we have been playing with it daily since they arrived.
I also started a trend where I trace their bodies and they decorate them. Every single day I have to trace their bodies now. I am teaching them to trace each other. Then when they decorate them they give them long hair like Rapunzel, tutu's, makeup, etc.
Oh and I can't even stand the tiny little feet. They still make my heart smile. Seriously so sweet.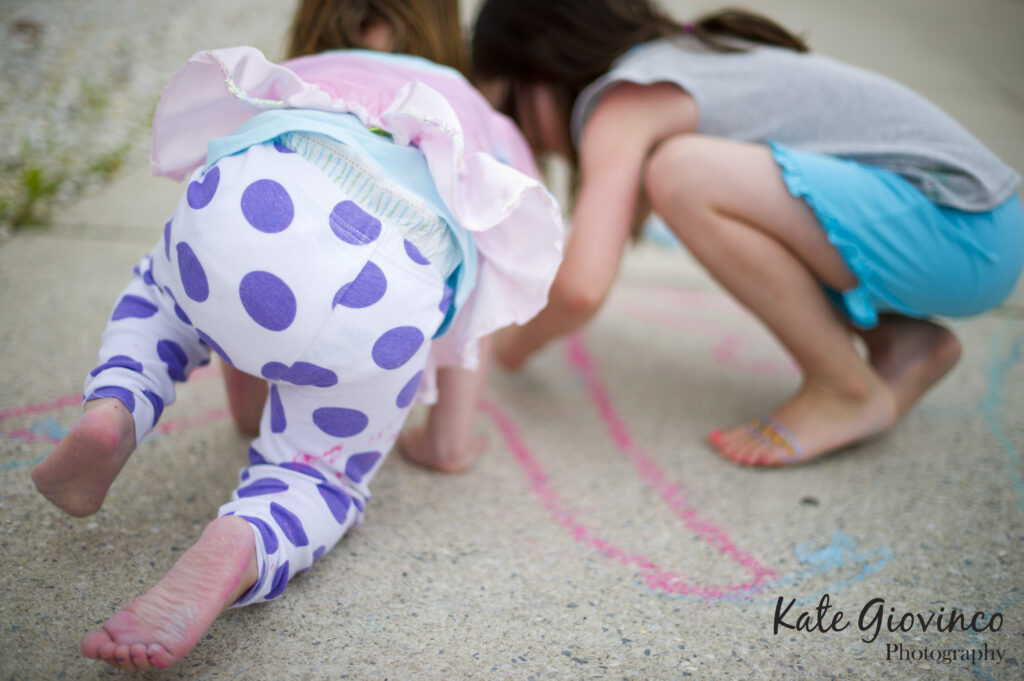 Another trend that has been started is the daily ritual of nail painting. Toes and Fingers. Everyday we paint, go to the beach, it wears off from play, and we repaint the next day. They would love it if I painted it twice a day but that is a lot of nail painting. I don't even paint my own toes and fingers. So it is true love that I paint theirs for them.
Her get up is half pajamas/half dress up cloths. She wears jewelry all the time. Check out the pearl bracelet. She normally has a necklace and earrings on throughout the day. Hair bows, tutus, etc. This girly is girly and I love it! She tells us all she is a princess ALL THE TIME. Usually Ariel. The girl loves a mermaid. We build castles on the beach for the princesses, we talk about them, we watch them, we are them. Oh I love little girls being around, they are so much fun.
More images can be found on our FB Fanpage.