It's that time again for our latest edition of What to Wear. Today we are bringing you what to wear for a summer photo session. Last Fall I posted a couple of blog posts on what to wear and guidelines to follow when selecting clothing for portraits. Then in Spring we posted a Spring edition of What To Wear.
Today we are bringing you our Summer Clothing Options. Check out the following boards. Mix, match, accessorize and coordinate. Any questions don't hesitate to ask.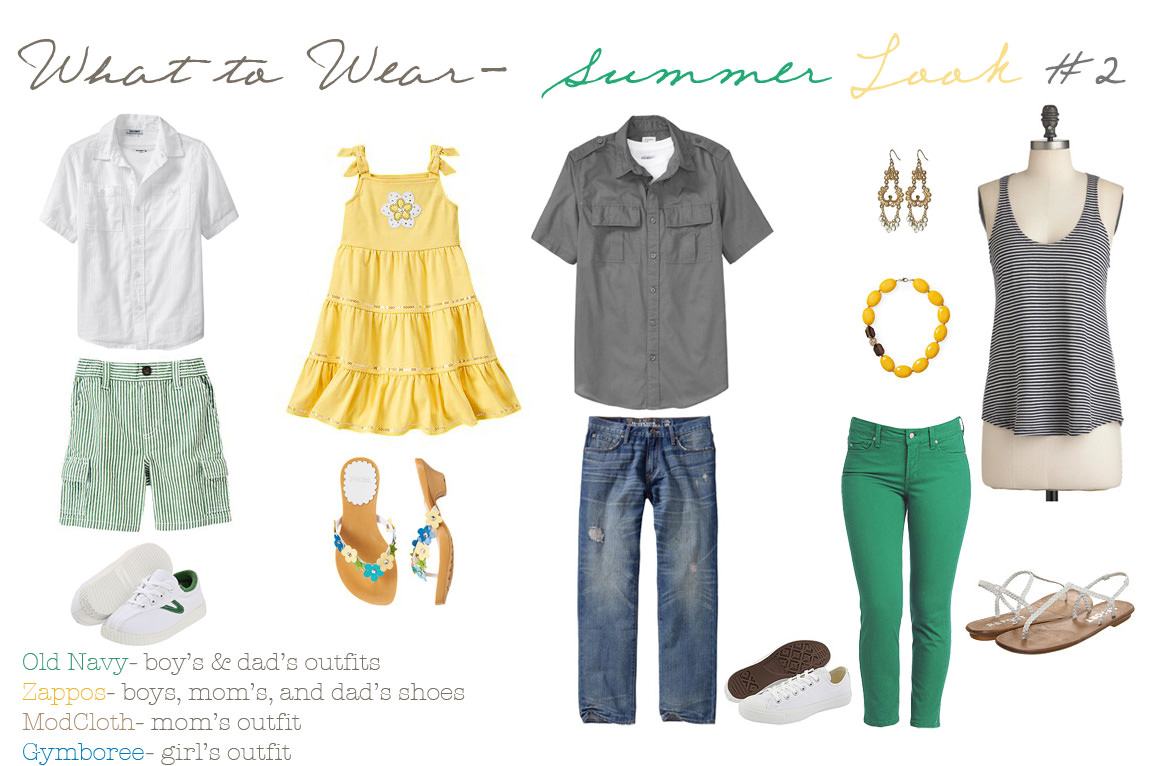 As always thank you to the Lovely Corina Nielson for her clothing boards.