So as I mentioned in my last post Miss Camrynn turned 5 weeks old and I never did get around to posting her newborn session on here.
I wanted to get her newborn pictures on here because they are way too cute not to share. Miss Cami is the baby of one of my oldest friends. I am so glad to live near them and be able to capture this time in their lives. Camrynn was born at over 8 lbs and in five short weeks she has already gained over 4 lbs. Babies change so quickly and really capturing those changes is one of the things I love most about my job.
So here you go, Camrynn at 1 week old.
Camrynn's pirate eye. Her mama said she was always checking things out with her one eye. So cute.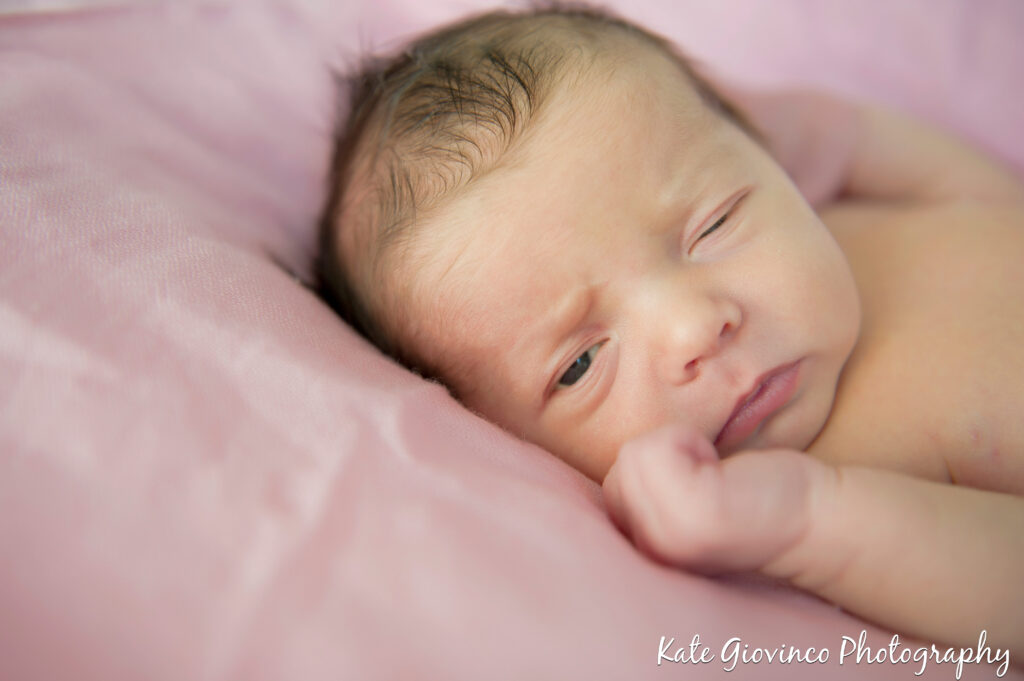 Camrynn's dad is a huge Phillies Fan. So of course we had to get one with the Phillies cap and yes this is one of the pictures that made her birth announcement.
Camrynn with her mama.
Camrynn with her mama and daddy.
And two last pictures in the sweater and hat Miss Camrynn is wearing made by my mom. I love that my mom knits, I love even more that she knits for all my friends and their little ones. She also knits me props here and there. She is awesome. 
As always check our Facebook page, we update there first.