Samantha came into the studio last week for her 6 month session. I can't believe she is already 6 months. The last time I photographed her she was 6 days old. She was full of smiles and ready to get her portraits done.
We dressed her first in the gorgeous crocheted dress her great grandmother made for her.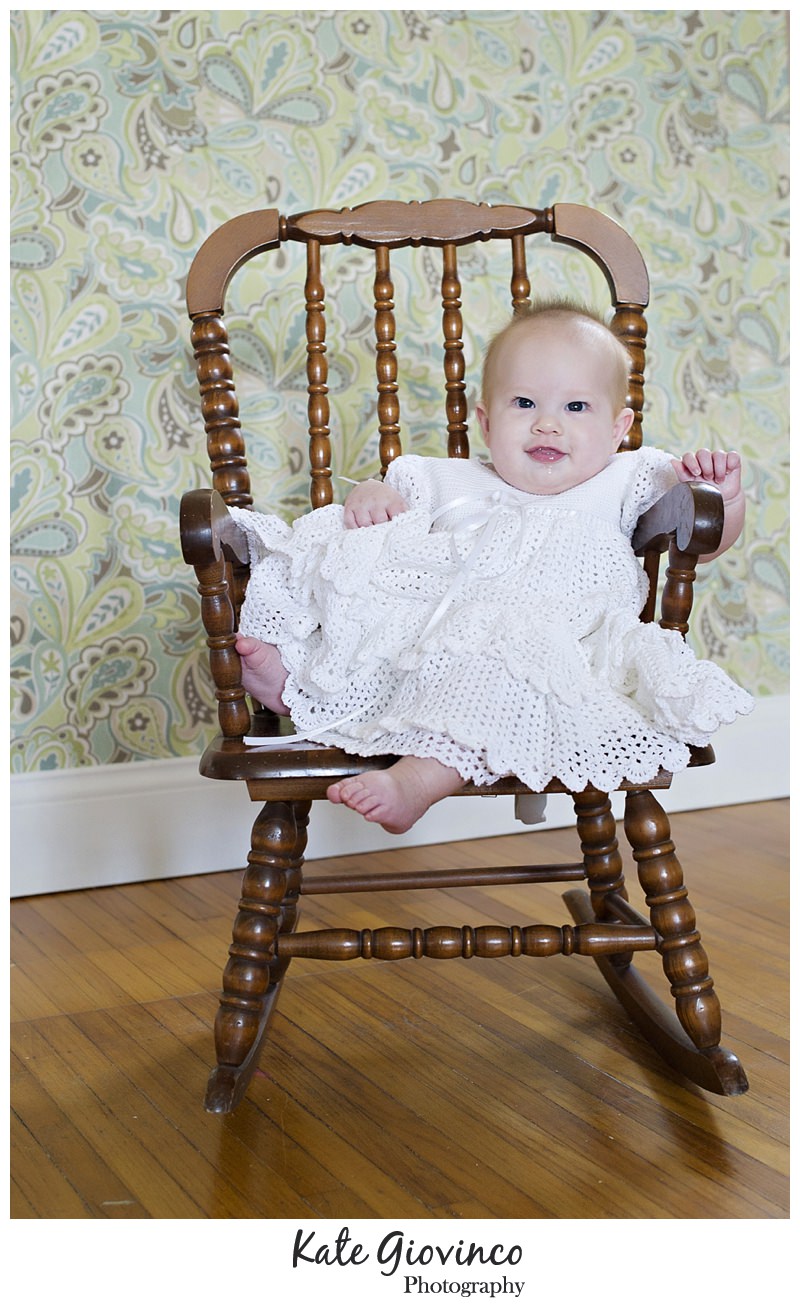 We had to dress her in the tutu she wore in her newborn session. It fits a little more snug. A sign of a very healthy baby.
And every girl deserves some pearls.

And of course a classic baby shot. Little Miss S isn't quite sitting on her own yet, but she is a master at tummy time! Lifting that head up perfectly and smiling for her picture.
I can't wait to see her again at 9 months. Oh do we have some fun things in the works for her shoot.